---
The Las Vegas MGM Grand is Likely to be Sold Soon - BestUSCasinos.org
Posted: 01 Nov 2019 01:30 PM PDT
Not long ago, two of the most popular hotel-casinos on the Las Vegas Strip went for sale. Now, reports are surfacing that more of MGM Resorts' Las Vegas could be put up for sale. Amazing, the Las Vegas MGM Grand could soon go for sale.
This hotel has long been considered MGM Resorts' flagship property. For many, it's a surprise to hear that this venue could potentially be sold. Let's look at why exactly this company is selling so many of its hotel-casinos.
MGM Resorts Recently Sells Circus Circus and Bellagio
MGM Resorts owns more hotel-casinos in Las Vegas than any other company. Recently, officials within MGM revealed plans to sell some of the company's biggest properties. Before long, the company did exactly that.
News quickly broke that MGM had sold Circus Circus to Phil Ruffin, owner of the Treasure Island Hotel & Casino. Ruffin purchased the property for $825 million. It's still unclear exactly what plans Ruffin has for this popular venue.
Amazingly, MGM Resorts also sold the Bellagio Hotel & Casino in October. The Bellagio is widely considered to be one of the best casino-resorts in the world. The Blackstone Group purchased this venue for an astounding $4.2 billion, the biggest hotel-casino purchase in Las Vegas history.
This is all a part of MGM's "asset-light" strategy. Essentially, the company wants to sell properties in order to help grow the company. The money earned is used to help expand the company in the US and abroad.
Now, reports are surfacing that one of MGM Resorts' flagship venues could soon go for sale.
Las Vegas MGM Grand Could Soon be Sold
In a conference call, CEO of MGM Resorts Jim Murren commented on the company's new property selling strategy. Murren confirmed that the company is interested in selling the Las Vegas MGM Grand. This is all a part of the company's strategy to "unlock" the value from different properties.
Murren claims that MGM Resorts is currently in the process of "monetizing the real estate" of the Las Vegas MGM Grand. More details of this deal are scheduled to come out over the next few months.
The MGM Grand is one of the most popular gambling venues in Las Vegas. It opened in 1993 and quickly rose to become a hotbed of the city. It features a casino floor larger than 170,000 square feet.
This property also holds a massive entertainment area. The MGM Grand Garden Arena has hosted many of the biggest sporting events in the world. A number of major combat sporting events have been hosted here.
It's unclear how much the MGM Grand will be sold for. It will likely earn MGM resorts billions.
According to Jim Murren, even more sales are currently being discussed.
More MGM Property Sales Are On the Horizon
MGM isn't the only company prepared to sell some of its major properties. Eldorado Resorts, which is scheduled to merge with Caesars Entertainment, is also currently in the process of selling some of its major Las Vegas venues.
MGM Resorts, however, is selling more properties than any other company. According to new reports, this company is preparing to sell several other properties including the Aria, Vdara, and MGM Springfield in Massachusetts.
Selling the MGM Springfield property isn't entirely expected. This hotel-casino has struggled to generate revenue for many months. Much of this is due to the success of the recently-opened Encore Boston Harbor, which has captured much of the Massachusetts gambling market.
Jim Murren claims these sales will help the company break into the Japanese casino market. MGM is one of the biggest US casino companies working to obtain a Japanese casino license. The additional revenue earned from property sales may go towards an integrated resort in this country.
We'll need to wait and see who purchases the Las Vegas MGM Grand and for how much money. Stay tuned for more updates over the next few months!
Vegas reshuffled: MGM sells casinos, Steve Wynn faces ban - Fox Business
Posted: 15 Oct 2019 12:00 AM PDT
The Las Vegas Strip's business landscape experienced two dramatic developments on Tuesday, as MGM Resorts International sold two of its most prominent casino properties and Nevada gaming officials moved to bar a disgraced industry legend from doing business in Sin City.
MGM Resorts sold the Circus Circus to casino magnate Phil Ruffin, owner of the Treasure Island Hotel and Casino, in a deal valued at $825 million, including $662.5 million in cash. The transaction is expected to close by the end of fiscal 2019, according to a press release.
In a separate deal valued at $4.25 billion, MGM said it would place the Bellagio into a joint real estate venture, with the Blackstone Group as controlling partner. MGM will hold a five percent stake in the venture and retain operational control over the Bellagio for $245 million in rent.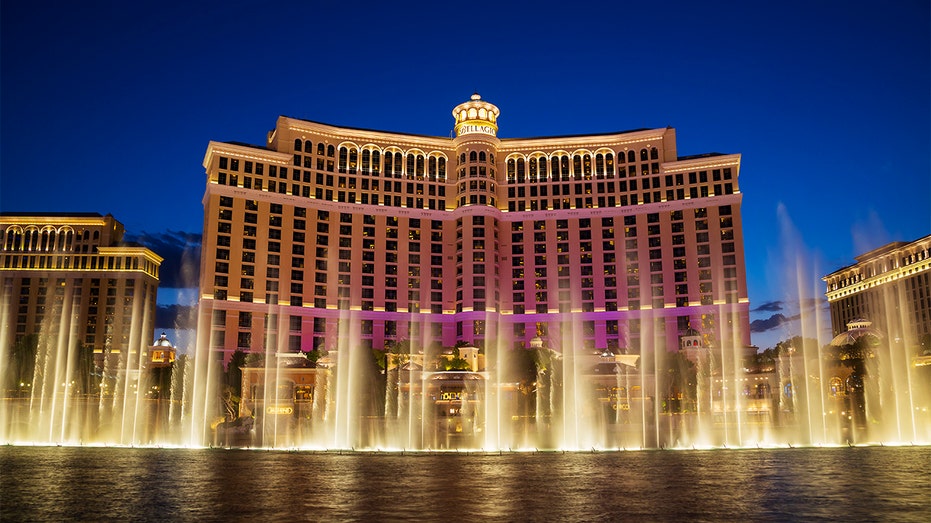 "This transaction confirms the premium value of our owned real estate assets, highlights the unique value of Bellagio as a premier asset in gaming and solidifies our status as a premier operator of gaming and entertainment properties," MGM Resorts CEO and Chairman Jim Murren said in a statement. "We will use the proceeds from this transaction, together with the proceeds from the pending sale of Circus Circus Las Vegas, to build a fortress balance sheet and return capital to shareholders."
MGM
MGM RESORTS INTERNATIONAL
MGM will net more than $5 billion combined from the two transactions. The casino chain has been evaluating potential real-estate sales as a means of paying down its debt and providing insurance during times of financial uncertainty, such as a recession.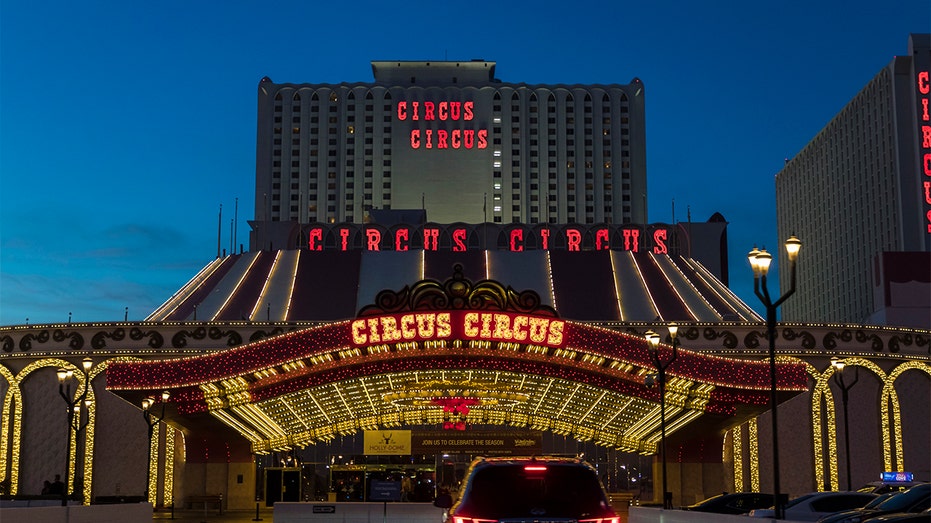 The Bellagio and Circus Circus were two of the last three remaining properties on the Strip where MGM owns the underlying real estate, according to the Las Vegas Review-Journal. The MGM Grand is the third hotel on the Strip.
MGM shares were flat in trading Tuesday and are up more than 10 percent so far this year.
Steve Wynn under fire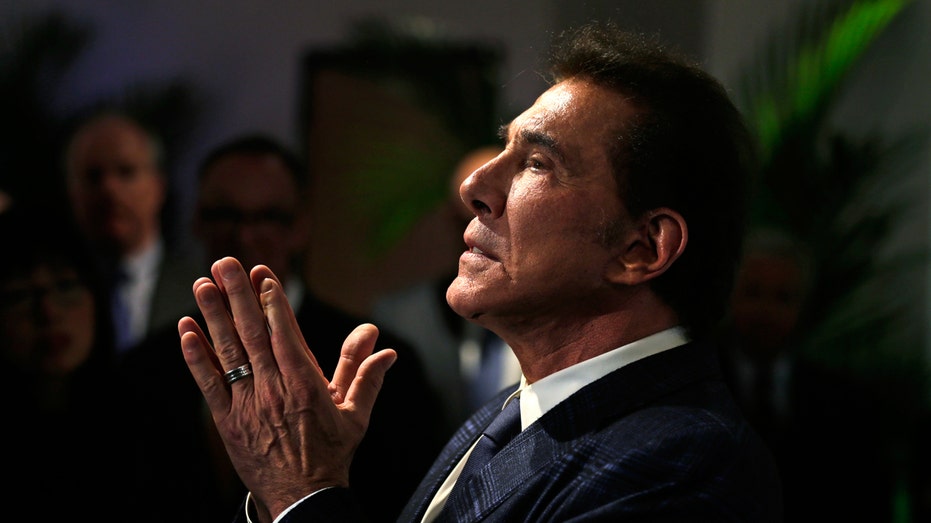 The Nevada Gaming Control Board asked the state's gaming commission on Monday to bar Steve Wynn, the former longtime chairman and CEO of Wynn Resorts, from working in the industry.
"Mr. Wynn has repeatedly violated Nevada's gaming statutes and regulations, bringing discredit upon the state of Nevada and its gaming industry," the filing says. "He is unsuitable to be associated with a gaming enterprise or the gaming industry as a whole."
Wynn has 15 days to respond to the filing, according to the Review-Journal.
Wynn resigned as CEO of his company in January 2018, days after a Wall Street Journal reported detailed dozens of allegations of sexual misconduct against the casino magnate. In one case, Wynn was alleged to have paid $7.5 million to settle a former female employee's claim that he had raped her.
The allegations sent Wynn Resorts' shares plunging and prompted the casino chain to deny payment of a $330 million severance package stipulated in his employment contract. Wynn has denied wrongdoing. He has sold off his remaining shares in Wynn Resorts.
The filing notes that Wynn failed to attend a hearing with gaming officials to address the allegations against him and accuses Wynn officials of failing to report the claims.
"When some of Mr. Wynn's alleged misconduct became public in 2018, it resulted in negative reporting that was widely disseminated in media outlets around the world," the filing adds. "This negative reporting and the underlying conduct harmed Nevada's reputation and its gaming industry."
Wynn has a personal net worth of more than $3 billion and helped develop several Las Vegas landmarks, including the Bellagio and Treasure Island.
Wynn's attorney did not immediately respond to the Associated Press' request for comment.
GET FOX BUSINESS ON THE GO BY CLICKING HERE
MGM Agrees to Pay Las Vegas Shooting Victims Up to $800 Million - The New York Times
Posted: 03 Oct 2019 12:00 AM PDT
The company that owns the Las Vegas hotel where a gunman opened fire from his room onto a country music festival two years ago, killing 58 and wounding hundreds of others, agreed on Thursday to pay up to $800 million to settle lawsuits filed by victims.
MGM Resorts International, which owns the hotel, Mandalay Bay, announced the settlement, ending what had become a closely watched case about liability in mass shootings.
The killer, Stephen Paddock, holed up inside his room on the 32nd floor with a cache of weapons and fired at thousands of music fans as the night's final concert began. It was the deadliest mass shooting in modern American history.
Thursday's settlement appears to resolve litigation that had raised novel and significant issues of law, including how culpable large companies and property owners are in mass-casualty attacks.
While there is often litigation after mass shootings — such as lawsuits that parents filed against the companies that manufactured and sold the semiautomatic rifle used in the 2012 massacre at an elementary school in Newtown, Conn. — legal experts said the scope and nature of the legal issues raised in the MGM case were without precedent.
Faced with potentially hundreds of lawsuits, MGM sued more than 1,000 victims in July 2018, in an aggressive but untested strategy to short-circuit the cases and shield itself from liability.
Robert Eglet, one of the lawyers for the victims, said on Thursday that the settlement would be in the range of $735 million to $800 million and would cover nearly all of the lawsuits and claims against MGM related to the massacre.
"While nothing will be able to bring back the lives lost or undo the horrors so many suffered on that day, this settlement will provide fair compensation for thousands of victims and their families," Mr. Eglet said in a statement, adding that the deal "represents good corporate citizenship" on the part of MGM.
Another lawyer for the plaintiffs, Craig Eiland, said that the settlement was expected to cover up to 4,500 people, which he said would include everything "from death cases all the way down to those who had PTSD."
Passing the two-year statute of limitations for filing new claims — which happened this week — was critical to finalizing the settlement, Mr. Eiland added.
Depending on the settlement's final cost, all or nearly all of the money paid to the victims will come from MGM's insurers. The company's coverage limit for this case was $751 million, so the most MGM will have to pay would be $49 million.
An independent claims administrator, who will need to be approved by a judge, will review medical bills and other expenses, as well as the circumstances of each victim, before deciding how much each will receive.
It was not immediately known whether any of the victims who have filed claims will opt out of the settlement and instead take their cases to trial. How many eventually agree to participate in the settlement will determine the precise amount that MGM's insurers — and possibly the company — will end up paying. The company predicted that the process would be completed by the end of 2020.
On Thursday, MGM's chief executive, Jim Murren, called the agreement "a major step, and one that we hoped for a long time would be possible. We have always believed that prolonged litigation around these matters is in no one's best interest."
At first, MGM responded with a hardball legal strategy when claims poured in from the injured and the relatives of the dead, who accused the company of negligence in allowing Mr. Paddock to stockpile high-powered rifles and thousands of rounds of ammunition in his hotel room.
It had sought to block victims from recovering any money from the company, arguing that a little-known federal law passed in the aftermath of the Sept. 11, 2001, attacks shielded MGM from liability because the shooting qualified as an "act of terrorism" under that federal law's expansive definitions.
Because of that — and also because a security firm hired for the music festival possessed a special designation from the Department of Homeland Security — MGM argued that its interpretation of the law meant that it should not have to pay damage claims to injured concertgoers.
The federal law is known as the Support Antiterrorism by Fostering Effective Technologies Act, or Safety Act. It was believed to be the first time that anyone had sought to use the law this way to defend lawsuit claims in the aftermath of a major mass shooting.
As part of its strategy to have the company declared immune from liability by funneling cases to a federal court where that issue could be litigated, MGM sued more than 1,000 people who had already filed cases or indicated an intent to pursue claims against the company. Though the company's lawsuits did not seek any money, the strategy stirred anger against MGM.
Last October, however, a panel of federal judges denied MGM's attempt to consolidate the cases in one court, saying that because "the contours of this litigation are not yet apparent, centralization is inappropriate." The question of whether the Safety Act shielded MGM from liability was never decided.
By February the two sides were in mediation, and by May the rough outlines of the settlement had already been worked out.
"MGM, and also the victims and their lawyers, recognized that years of litigation did not make sense, and there was risk in taking a case forward, and that it would take a tremendous emotional toll on the victims, the community and our company," John McManus, MGM's general counsel, said in an interview on Thursday.
"We wanted a consensual resolution to this case," he added. "We did not want to be fighting with the victims and their families."
Several factors most likely influenced MGM's decision to settle, including bad publicity spurred by the company's legal tactics and that they were able to reach an agreement with the plaintiffs' lawyers for right around the limit their insurers were willing to pay, said Carl Tobias, a tort-law professor at the University of Richmond law school.
"I think they reached a tipping point, so the settlement made sense, especially since they're not really paying anything out," said Mr. Tobias, who previously taught law at the University of Nevada, Las Vegas, near where the attack took place.
While the initial strategy made it seem like "they were going to defend this to the end," he added, "the settlement is a sign that there were other important factors to be considered."