---
Which U.S. Hotels Are Refusing to House Detained Migrants? - Newsweek
Posted: 22 Jul 2019 12:00 AM PDT
A growing online petition has forced hotel giants across the country to make clear whether they are willing to allow U.S. immigration authorities to house detained migrants at their establishments.
Launched by CREDO Action, the online petition calls on hotel giants, including Hilton, Marriott International, Best Western, Wyndham, Red Roof, Choice, Drury, G6 Hospitality and the InterContinental Hotels Group (IHG) to "publicly refuse" to let the U.S. Immigration and Customs Enforcement agency (ICE) use their properties "as jails for immigrants."
As of Monday morning, the initiative had garnered more than 53,100 signatures, reaching 70 percent of its goal of 75,000 signatures.
"Most ICE detention centers don't allow families or children, so the agency often uses hotel rooms to lock them up before it transfers them to a facility," the petition states. "Since Trump's plan to round-up immigrants en masse will target many families with final deportation orders, demanding that hotels stop collaborating with ICE is one way to throw a wrench in Trump's racist agenda.
"It's time we use our power as customers and consumers to expose the dangerous collaboration between hotels and ICE and demand that hotel chains stop working with ICE immediately," it adds.
Which hotels are saying 'no' to ICE?
So far, a number of hotel giants have already responded to the petition, vowing not to allow U.S. immigration authorities to use their venues for detention purposes.
So far, Marriott, Hilton, Best Western, Wyndham, Choice and IHG have all issued statements saying they do not want to see their hotels being used for detention, according to The Associated Press.
Meanwhile, other hotel groups, which were not directly targeted by the petition, including Hyatt and MGM Resorts International, have also vowed that their sites will not be used by U.S. immigration authorities to house migrants.
Immigration advocacy group Sanctuary DMV thanked a number of the hotel chains on Twitter for making the pledge, sending words of praise to Marriott, Hilton, Choice and IHG.
Marriot, which was one of the first hotels to publicly guarantee it would not collaborate with the U.S. government, said in a statement that it "has had no indication that any of our hotels have been contacted by the U.S. government to be used to detain individuals."
"Our hotels are not configured to be detention facilities, but to be open to guests and community members as well," it said. "While we have no particular insights into whether the U.S. government is considering the use of hotels to aid in the situation at the border, Marriot has made the decision to decline any requests to use our hotels as detention facilities."
In its own statement, Choice Hotels said that it was also "not aware that any of our franchised hotels, all of which are independently owned and operated, are being asked to serve as detention facilities. We do not believe hotels should be used in this way and will decline any requests to do so. We ask that our franchised hotels only be used for their intended purpose, which is to provide travelers with a welcoming hotel room."
The InterContinental Hotels Group expressed the same sentiment, asserting that its hotels "are designed and intended for voluntary lodging of guests, and we do not expect them to be used for involuntary detention of any kind."
In addition to facing scrutiny from U.S. petitioners, hotel groups also faced pressure from union groups, with Unite Here hotel workers union president D. Taylor asserting in a statement that "hotels are meant to welcome people from all over the world, not jail them."
Praising a number of hotel giants for refusing to allow U.S. immigration authorities to detain migrants in their facilities, Taylor said "Marriott, Hilton, Hyatt and Choice hotels have shown moral leadership in refusing to allow their hotels be used as temporary jails for immigrant families."
As for other hotel groups that had yet to issue public refusals to support migrant detention, Taylor said: "We strongly oppose this policy, and we are calling on you and all of our employer partners to join us in refusing to aid and abet this administration's mass deportations. As you know, immigrants contribute heavily to the hospitality industry, which would suffer without their backbreaking work and commitment to their workplaces."
While the petition to stop hotels from collaborating with U.S. immigration authorities was launched after President Donald Trump suggested earlier this month that widespread ICE raids would take place in the near future, the expected mass raids have yet to come to fruition.
While there have been smaller-scale raids across the country, it remains to be seen whether the mass arrests Trump appeared to promise will ever take place.
ICE chief condemns hotels' refusals
In an interview with AP, acting ICE chief Matthew Albence condemned hotels for refusing to work with immigration authorities, saying the agency uses hotels "strategically" to keep families together before moving them to detention facilities or deporting them.
"If hotels or other places do not want to allow us to utilize that, they're almost forcing us into a situation where we're going to have to take one of the parents and put them in custody and separate them from the rest of their families," Albence said.
Neither ICE nor the U.S. Customs and Border Protection agencies have immediately responded to a request from Newsweek asking whether they are currently housing migrants at any hotel facilities.
Last year, hotel chain Motel 6 agreed to pay millions to settle a class-action lawsuit filed after more than one of its locations were accused of handing guests' names over to ICE, leading to a number of deportations.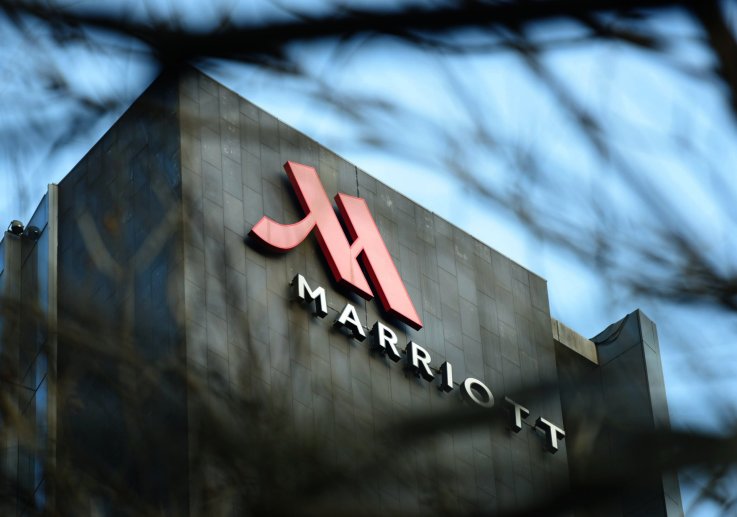 Victory Hill Exhibitions Launches 2nd Largest LED Digital Display Along Las Vegas Strip - PRNewswire
Posted: 13 Aug 2019 10:15 PM PDT
Three years in the making, the curved LED digital display system will utilize 5k+ media display technology designed with ultra-high reliability, top-level components and industry-leading redundancy and uptime.
The display will be supported with real-time monitoring and alerts offering a very high level of performance for advertisers, providing the opportunity to share messaging with the millions of passengers that drive and walk by the heavily traveled intersection.
"This project is three years in the making. We are delivering, yet again, on another promise we made when we first opened the Marvel's Avengers Station exhibition in 2016 at Treasure Island in Las Vegas. This is a break-through opportunity for Victory Hill Exhibitions that will provide a fresh, new and immediate incremental revenue stream for our company," said Ron Tan, Executive Chairman & Group CEO of Cityneon Holdings. "The second largest curved LED screen in Las Vegas, the display will provide untapped potential for advertisers to share their brand and messages with the 45 million annual visitors who travel into and along the Las Vegas Strip."
Big Outdoor is chosen as the media partner to handle the sales and marketing for the screen. Big Outdoor owns and operates iconic OOH signage nationwide and continues to expand their digital signage footprint in high profile urban areas with projects such as Victory Park in Dallas and Santa Monica Place. Brad Berkley, Chief Executive Officer of Big Outdoor, said, "Big Outdoor is excited to partner with Victory Hill Exhibitions to bring this iconic digital asset to the Las Vegas market. This location will not only create value for our real estate partners but will also allow our clients to connect brands and advertisers with a truly unique signage opportunity on the Las Vegas Strip."
Victory Hill Exhibitions is the exhibition production company behind two popular interactive exhibits on the Las Vegas Strip, Marvel's Avengers Station located at Treasure Island Hotel & Casino and The Hunger Games: The Exhibition at MGM Grand Hotel & Casino.
Victory Hill Exhibitions
Victory Hill Exhibitions is a subsidiary of Cityneon Holdings, and is an exhibition production company which strives to create interactive exhibits that attract visitors and have educational value. With 25 years of experience and cooperation with pioneers in technology from around the world, Victory Hill is able to create astounding interactive experiences, and can adapt based on our clients' needs to satisfy each and every unique need.
Cityneon Holdings
With its global reach and international partnerships, Cityneon has the capability to serve its clients anywhere in the world. Cityneon was listed on the Mainboard of the Singapore Stock Exchange since 2005, and was privatised on February 2019 by West Knighton Limited, a company wholly owned by Cityneon's Executive Chairman & Group CEO Ron Tan together with Hong Kong veteran entrepreneur and investor Johnson Ko Chun Shun. Johnson is a capital markets veteran and has held controlling interests and directorships in many listed companies.  On 14 May 2019, Cityneon welcomed CITIC Capital as a new shareholder whom holds 10.61% shares in Cityneon. CITIC Capital is part of CITIC Group, one of China's largest conglomerates, and has over US$25 billion of assets under its management across 100 funds and investment products globally. For more information, please visit www.cityneon.net.
Big Outdoor
With offices in Los Angeles, Dallas and New York, Big Outdoor has established itself as a fully integrated, privately-held outdoor advertising company. Its primary focus is to build relationships with key real estate partners while enhancing the value of their properties through highly visible advertising solutions. For more information, please visit www.bigoutdoor.com.
SOURCE Cityneon Holdings Limited
Related Links